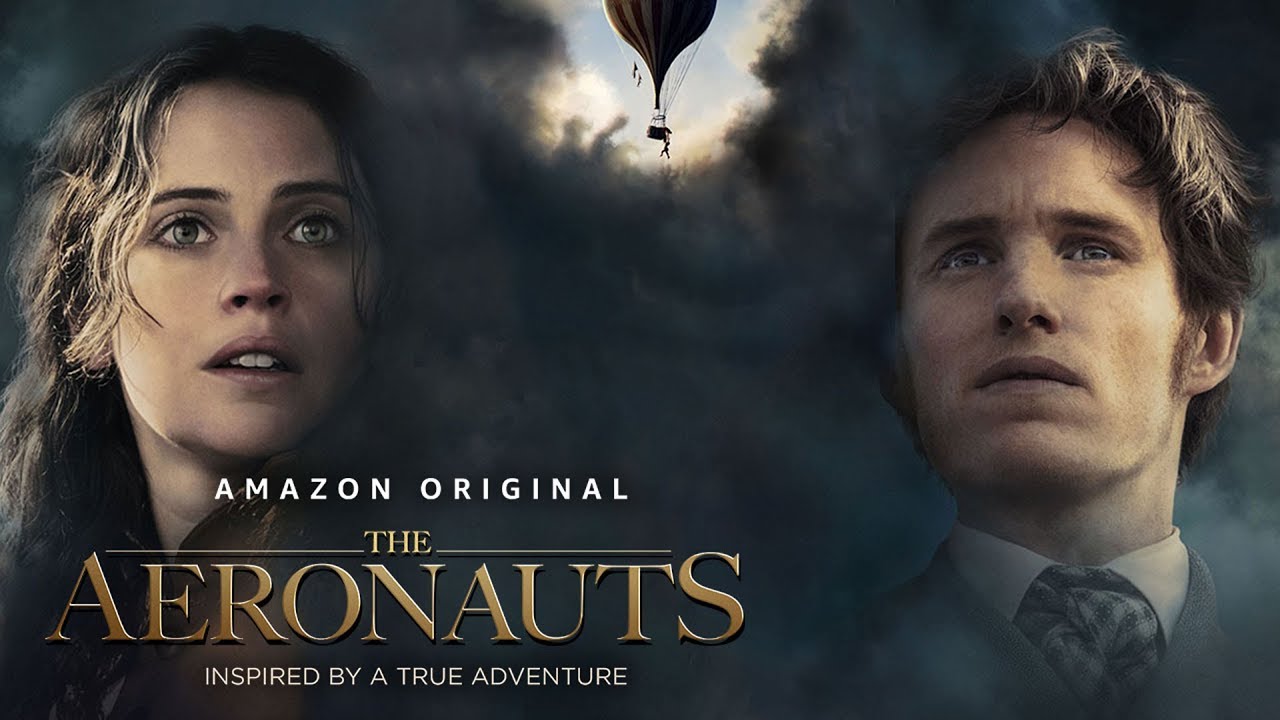 # Bloc Technique
Titre original :
The Aeronauts
Genre :
aventure
Scénario :
Jack Thorne d'après le livre Voyages dans les airs (Travels in the air) de James Glaisher
Réalisation :
Tom Harper
Pays d'origine :
Royaume-Uni, États-Unis
Sociétés de production :
Mandeville Films et FilmNation Entertainment
Sociétés de distribution :
Entertainment One (Royaume-Uni) ; Amazon Studios (États-Unis et France)
Durée :
100 minutes
Date de sortie :
États-Unis : 6 décembre
2019
; France : 20 décembre
2019
(VOD)
Musique :
Steven Price
Site Web officiel :
Casting :

Felicity Jones (VF : Chloé Berthier) : Amelia wren
Eddie Redmayne (VF : Théo Frilet) : James Glaisher
Himesh Patel (VF : Jérôme Berthoud) : John Trew
Tom Courtenay (VF : Gabriel Le Doze) : Arthur Glaisher
Phoebe Fox (VF : Anne Tilloy) : Antonia
Vincent Perez : Pierre Rennes
Anne Reid (VF : Marie-Martine (actrice)) : Ethel Glaisher
Tim McInnerny (VF : Vincent Violette) : George Biddell Airy
Rebecca Front (VF : Anne Plumet) : tante Frances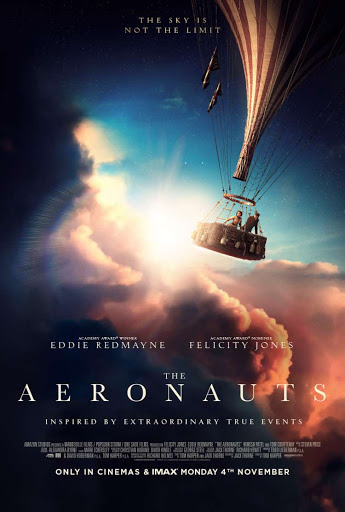 # Synopsis Editeur

En 1862, une tête brûlée, pilote de ballon, Amelia Rennes (Felicity Jones), s'associe au pionnier de la météorologie James Glaisher (Eddie Redmayne), pour faire progresser les connaissances en matière d'intempéries et voler plus haut que n'importe qui dans l'histoire.

# Mon avis

The Aeronauts est un film plutôt bien foutu !
Y'a pas beaucoup d'action mais c'est très intéressant à voir sur la conquête du ciel en ballon !
Mais ça m'a fait pensé à une histoire de Jules Verne et j'ai passé un beau moment, les décors sont fabuleux....

C'est tiré d'une histoire vrai mais... bien romancé puisqu'en vrai, le personnage d'Amelia Rennes n'existe pas mais bon c'est un film, pas un documentaire et le duo Felicity Jones / Eddie Redmayne fonctionne très bien donc peu importe que ce ne soit pas fidèle à la réalité !