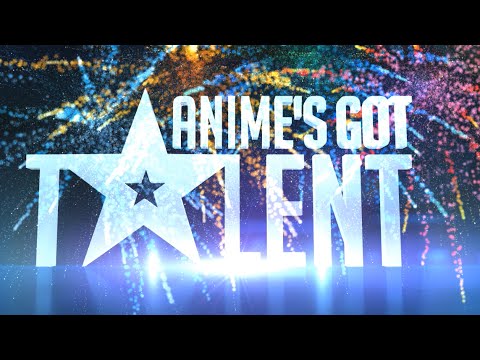 Anime's Got Talent  
# Bloc Technique
Créateur :
AMVLuna
Chanson utilisée :  
"Here Comes the Hotstepper (Evian version - Yuksek Remix)" de Baby & Me
Série :  
Il y en a beaucoup:

A Certain Scientific Railgun (TV)
Amagi Brilliant Park (TV)
Angel Beats (TV)
Arakawa Under The Bridge X Bridge (TV)
Attack On Titan (TV)
Bakemonogatari (TV)
Bleach
Cardcaptor Sakura
Carnival Phantasm (OVA)
Chaos;HEAd (TV)
Clannad (TV)
Code Geass - Lelouch Of The Rebellion (TV)
Code Geass: Lelouch Of The Rebellion R2 (TV)
Code Geass: Nunnally In Wonderland (OVA)
C³ (TV)
Danshi Koukousei No Nichijou
Death Note (TV)
Death Parade (TV)
Dragon Ball Z: Battle Of Gods (Movie)
Dragon Ball: Yo! The Return Of Son Goku And Friends (ONA)
Durarara!! (TV)
Eden Of The East (TV)
Fairy Tail (TV)
FLCL (Fooly Cooly)
Free! - Iwatobi Swim Club (TV)
Full Metal Panic
Fullmetal Alchemist (TV)
Fullmetal Alchemist: Brotherhood (TV)
Gekkan Shoujo Nozaki-Kun
Gintama
Golden Time (TV)
Hataraku Maou-Sama!
Heaven's Memo Pad (TV)
Hunter X Hunter (2011) (TV)
Idolmaster, The (TV)
Idolmaster: Cinderella Girls, The (TV)
Is This A Zombie? (TV)
Is This A Zombie? Of The Dead (TV)
Kaichou Wa Maid-Sama!
Kiki's Delivery Service
Kyoukai No Kanata (TV)
Log Horizon
Log Horizon 2nd Season
Lupin The 3rd Vs Detective Conan
Macross Frontier (TV)
Magi: The Kingdom Of Magic (TV)
Magic Kaito 1412
Maji De Watashi Ni Koi Shinasai!! S
Mekakucity Actors (TV)
Mikakuni De Sinkoukei (TV)
Mirai Nikki (TV)
My HiME
Nanatsu No Taizai
Naruto
Naruto Shippūden (TV)
Naruto Shippūden: Ultimate Ninja Storm Generations (Game)
Noragami (TV)
Nurarihyon No Mago Sennen Makyou
One Piece
Plastic Nee-San (ONA)
Princess Lover! (TV)
Princess Tutu
Saenai Heroine No Sodatekata
Sailor Moon
Sket Dance (TV)
Soredemo Machi Wa Mawatteiru (TV)
Soul Eater (TV)
Space Dandy (TV)
Super Sonico The Animation
Tamako Love Story (Movie)
Tengen Toppa Gurren-Lagann (TV)
Tenjou Tenge
Tiger & Bunny (TV)
Tonaru No Kaibutsu-Kun
White Album 2 (TV)
World God Only Knows, The (TV)
Yamada-Kun To 7-Nin No Majo
Yowamushi Pedal (TV)
# L'AMV

La Soul's team AMVLuna a présenté cet AMV au Japan Expo 2015 AMV Contest.